Asha Parekh's Struggle With Depression
Earning the moniker "Jubilee Girl" among established frontliners such as Waheeda Rehman, Nanda, Sadhana, and Mala Sinha was no easy task. Asha Parekh, who had chart-topping hits like "Aaja aaja" (Teesri Manzil), "Jaiye aap kahan jaayenege" (Mere Sanam), "Aaja piya tohe pyaar doon" (Baharon Ke Sapne), and "" (Aan Milo Sajna), not only achieved that title but also became the highest-paid female lead in the late '60s.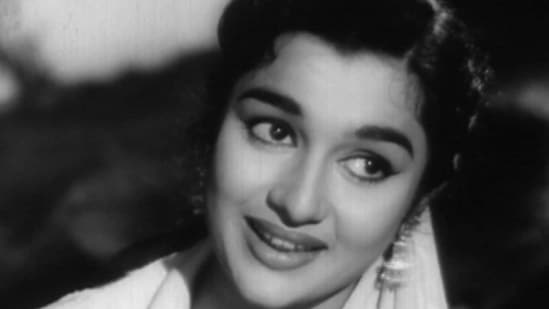 Asha was considered 'lucky' for every hero, including Shammi Kapoor, Joy Mukherjee, Biswajeet, Shashi Kapoor, and Rajesh Khanna. She was a talented dancer, in addition to her careening and preening. Her other accomplishments include being the director and producer of hit TV shows such as Kora Kagaz and Kangan, the first female Chairperson of the Censor Board, the distributor of 21 hit films, and the founder of the Asha Parekh Hospital in Santacruz.
However, not many know that Asha Parekh suffered from depression and had suicidal thoughts, as mentioned in her autobiography, Asha Parekh: The Hit Girl (An autobiography with Khalid Mohamed). Whether it was the void left by her deceased parents or just a void in her life, Asha found herself in the dark alleys despite her decision to remain single.
"People believe I'm just about glamour. But the highlight of my life is not just being a filmstar. I'm an emotional person. I follow my heart, not my mind. I come across as a tough person. But I'm not all that strong. I tend to brood when someone hurts me or when I believe I've hurt someone," she once explained her sensitive disposition.
Also Read: Waheeda Rehman: In a Male-Dominated Industry, She Set Her Own Rules
Asha debuted as a child artist in Madhubala's film Jwala. Later, Bimal Roy cast her in Maa (1952) and Baap Beti (1954). At the age of 16, she was cast in Dil Deke Dekho (1959) opposite Shammi Kapoor by producer Subodh Mukherjee and director Nasir Hussain. Her fortunes changed in an instant. She went on to star in several Nasir Hussain films, including Jab Pyar Kisi Se Hota Hai, Phir Wohi Dil Laya Hoon, Teesri Manzil, Baharon Ke Sapne, Pyar Ka Mausam, and Caravan (between 1961-1971).
If Nasir Hussain gave her a glitzy image, Raj Khosla cast her in dramatic roles in Do Badan, Chirag, and Main Tulsi Tere Aangan Ki (between 1966-1978). She worked with director Shakti Samanta on Pagla Kahin Ka and the Filmfare Award-winning Kati Patang (both in 1970).
Asha was the offspring of an intercaste marriage. When her mother, Sudha, the family's backbone, died in 1990, her father and she were devastated. While she continued to play supporting roles in films such as Raiszaada, Ghar Ki Izzat, and Professor Ki Padosan, she was dissatisfied with the changing work ethic.
Bachubhai Parekh died in 2003. With the death of both her parents, Asha, who was now completely alone, felt a sense of 'hollowness creeping in."
"It was a bad phase for me. I was totally alone, and I had to manage everything... It did put me in a depression. I was feeling miserable and had these (suicidal) thoughts. Then I got out of it. It was a struggle. I had to take the aid of the doctors to get out of it, "Asha reportedly told PTI.
Also Read: Revisiting 'Ram Teri Ganga Maili': How Raj Kapoor Made An Entire Film On Just One Song
Today, Asha has learnt the mantra of staying happy. "Either I brood and stay miserable, or I keep myself occupied and fight depression. The choice is mine. I have been in that space. I don't want to get there again," she stated.
Asha is most content with her girl gang, which includes Waheeda Rehman and Helen. The adventurous trio has visited Turkey, Alaska, Canada, and the Maldives, as well as wildlife refuges. Furthermore, Asha, who is deeply spiritual, believes in the power of saints and shrines she frequently visits, such as Shirdi's Sai Baba, the Velankanni Church, and the Tirupati temple. I guess it's her faith that drives her bravery. "The fear of the way you're going to end does get to you. Life's so uncertain, " said she. We couldn't help but agree.