Moushami Chatterjee: 'Balika Vadhu' Star Ran Away From Set
Vanshika Lakhani 
Throwback to when Moushami Chatterjee ran away from the sets of Balika Vadhu in complete costume attire after borrowing some money!
Moushami Chatterjee is the Bengali beauty known for her work in Hindi and Bengali films. She is regarded as one of the most talented and beautiful actresses of her generation. During the 1970s, she was the highest-paid actress. Among her fans, she is looked upon as a very humble and sweet person. As of now, she is a member of the Bharatiya Janta Party since 2019.
What intrigued me and drew my attention to her personality was one of her interviews. She had an interview with Farukh Khan on his show Jeena Isi Ka Naam Hai in which she spoke extensively about her career and personal life.
Special mention – Moushami Chatterjee was able to handle sexist comments made by the host on how "all women are capable of acting all the time" by giving him a taste of his own poison. Her ability to give it back in a subtle yet intelligent manner felt powerful. It gave a peek into her strong empowered personality.
However, the highlight of the interview was her snippet of running away from the sets of Balika Vadhu in full costume attire. You want to know why this happened? Keep reading.
Young Moushami Chatterjee was casually talking to a bunch of friends in her school ground. She was being her usual self, talkative, notorious, and feisty. Little did she know that these were the qualities that would make director Tarun Majumdar admire her.
The director was standing on his balcony which overlooked the playground when the young Moushami grabbed his attention. What intrigued him most about her was her confidence and the way she carried herself. In front of a dozen other students, Moushami was dominating the conversation and barely let anyone else speak. He asked one of his assistants to get that girl for him.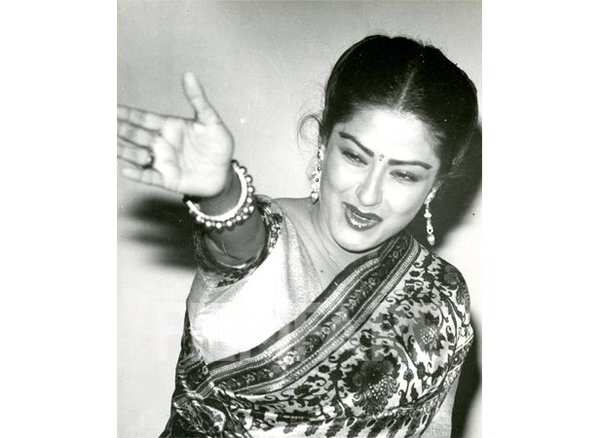 When she arrived on the office's balcony, she was asked if she would like to work as an actor in Balika Vadhu. As Tarun Majumdar says himself, he expected a yes or no answer. To his amazement, Moushami's response was "against whom". She wanted to know which actor she would get to work with. Tarun da asked her playfully if she had a preference and she said she would like to work alongside Uttam Kumar.
Eventually, they got to having a serious conversation. Tarun da asked her for her address so he could seek her parents' permission to involve her as the lead actress. The feisty unfiltered Moushami Chatterjee said that her parents' permission was not needed. Her father had told her that the country had gotten free so even she was free. When I heard this myself, I found it to be a very empowering and broad-minded thing to say to a girl child. All of this feeling of feminist power only to realise that it was said in a different context.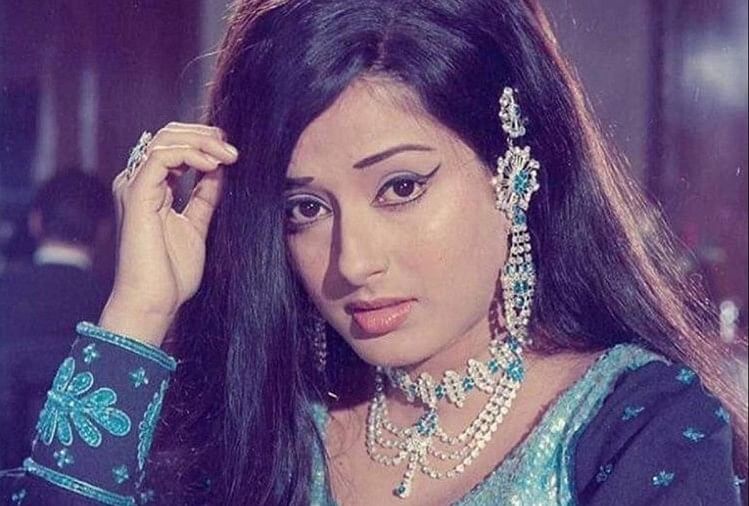 The previous day, Moushami and her siblings were having a fight which got their father involved. The fight got very chaotic and a lot of commotion was created. Annoyed by the tantrums and antics the father had said "the country is free, you all are also free, do whatever you want."
Funnily, Moushami remembered this line and referenced it in this situation. Obviously, parents' permission was required and they were strictly against it. They plainly refused. They had their own set of apprehensions and hesitations. Moushami was very young and none of their family members ever been a part of the industry.
Interestingly, Sandhya Roy came to know about this whole incident and a meeting was set with her parents. She managed to convince them. It is important to note that at that point, Sandhya Roy didn't know what she was pleading for and getting Moushami into. Her request came from a genuine place where she wanted Moushami to get a chance.
Also Read : Rare Pic: When Raj Kapoor and Dilip Kumar Attended Prem Nath & Bina Rai's Wedding
When the shooting commenced, Moushami Chatterjee enjoyed it a lot. She received a lot of attention and love. On the second day, she got bored of the filming process and felt a lack of attention being given to her. On the third day, she realised that if she continues to shoot, she won't get to play with her friends.
Finally, one day, in all her costume attire with the jewellery on, she discreetly left the set. She got into the bus, borrowed some money from a fellow passenger, and reached her maternal grandmother's house. She went there and complained about how she wasn't enjoying the work. All of the team reached there with lots of chocolates and gifts for her to make her happy.
Also Read: Remembering Rajesh Khanna: The Icarus of Bollywood
It is no big reveal that she finished the film. Tarun Majumdar spoke highly of her in the interview about her work ethics. To which Moushami slyly remarked by recalling how twice Tarun da had threatened them about stopping the movie and burning the film. Tarun da graciously responded that all of it was superficial but deep down he really adores her work.
Watching this interview gave me a great insight into the personality of Moushami Chatterjee and how she transitioned from being a notorious school girl to one of the most amazing actors. The incident of her running away from the set helps us understand how tedious shoots can get and how a bubbly child has to be disciplined to incorporate work ethics.
Author Biographical Note: Vanshika Lakhani is pursuing her degree in Mass Communications and Journalism from Jai Hind College. She is also an alumnus of St. Xavier's College from where she studied Arts. She reviews films, web-shows, books, and music. Her reviews have also been published on other portals like Film Companion and Café Dissensus Everyday. She is a huge content enthusiast and enjoys talking to people who tell her about new content to consume. Now she is associated with Explore Screen: The Cognitive Dialogue as an intern.